In a rather exciting development for skilled professionals, Canada has introduced a fresh work permit program tailored for H-1B visa holders in the United States. This initiative is indeed a golden opportunity for individuals seeking to explore international career prospects, Canada's renowned work-life balance, vibrant culture, and welcoming environment. This blog will delve into the pivotal aspects of Canada's new work permit for H-1B visa holders, the perks it brings, and how it opens doors for a promising future.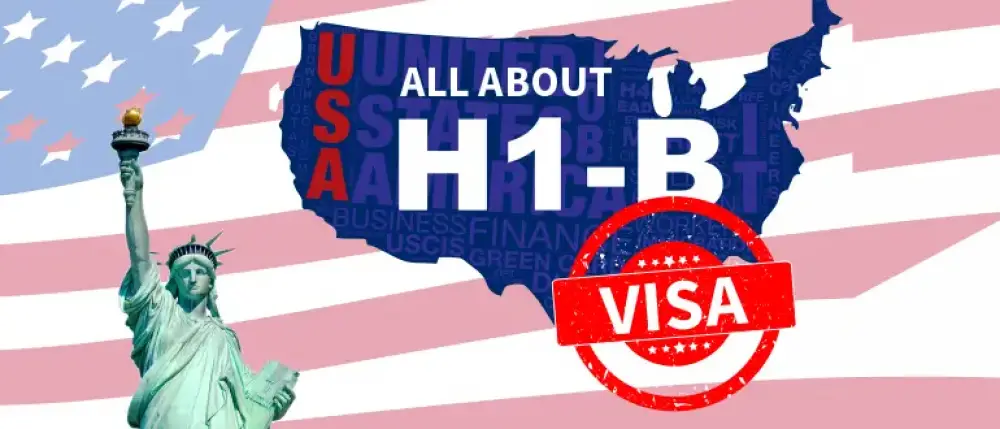 A Promising Path for H-1B Visa Holders:
The launch of this program is a clear indication of Canada's commitment to attracting top talent and addressing its labor market demands. For H-1B visa holders currently in the United States, this permit offers an excellent opportunity to advance their careers in one of the most sought-after destinations for skilled professionals.
Highlights of the Program:
Expedited Processing:
Under this program, the work permit application process is designed for efficiency and speedy processing, minimizing delays and allowing eligible individuals to smoothly transition into the Canadian workforce.
Open Work Permit:
Successful applicants are granted open work permits, which offer the flexibility to work for any employer in Canada, negating the need for a specific job offer prior to arrival.
Inclusive Family Sponsorship:
The program extends to immediate family members of the main applicant, allowing them to accompany and reside in Canada. This facilitates a seamless transition and fosters a sense of togetherness.
Pathway to Permanent Residency:
The work permit obtained through this program can serve as a stepping stone towards achieving Canadian permanent residency. Eligible individuals can explore various immigration pathways, ultimately making Canada their long-term home.
Eligibility Criteria:
While specific eligibility criteria are yet to be released, it is expected that the program will primarily target highly skilled professionals already holding H-1B visas in the United States, thus providing a sought-after h-1b visa Canada pathway. Candidates with in-demand skills and qualifications are likely to receive priority consideration.
Benefits of the New Work Permit Program:
Global Career Opportunities:
Canada's robust economy and diverse industries present a wide array of career opportunities for skilled professionals. Working in Canada allows individuals to broaden their global career horizons and gain exposure to a thriving job market, opening a promising h1-b visa Canada journey.
Quality of Life:
Canada offers a safe and family-friendly environment, excellent healthcare, and world-class education for children, making it an attractive destination for families and a promising H1-b visa choice.
Cultural Richness:
This multicultural society celebrates diversity and fosters inclusivity, encouraging a sense of belonging for immigrants from around the world. It's an ideal setting for those looking to understand how to get an H-1b visa from Canada.
This work permit program tailored for H-1B visa holders in the United States represents a significant stride in the nation's ongoing quest for global talent. This pathway opens a remarkable opportunity for skilled professionals to start a rewarding international journey in a country known for its progressive values, economic stability, and high quality of life. As more details about the program emerge, eligible candidates are urged to seize this chance to contribute their skills and expertise to the flourishing Canadian workforce while experiencing the unique charm of the Great White North.